I may get commissions for purchases made through links in this post.
Keurig Mini vs Mini Plus – What's The Difference?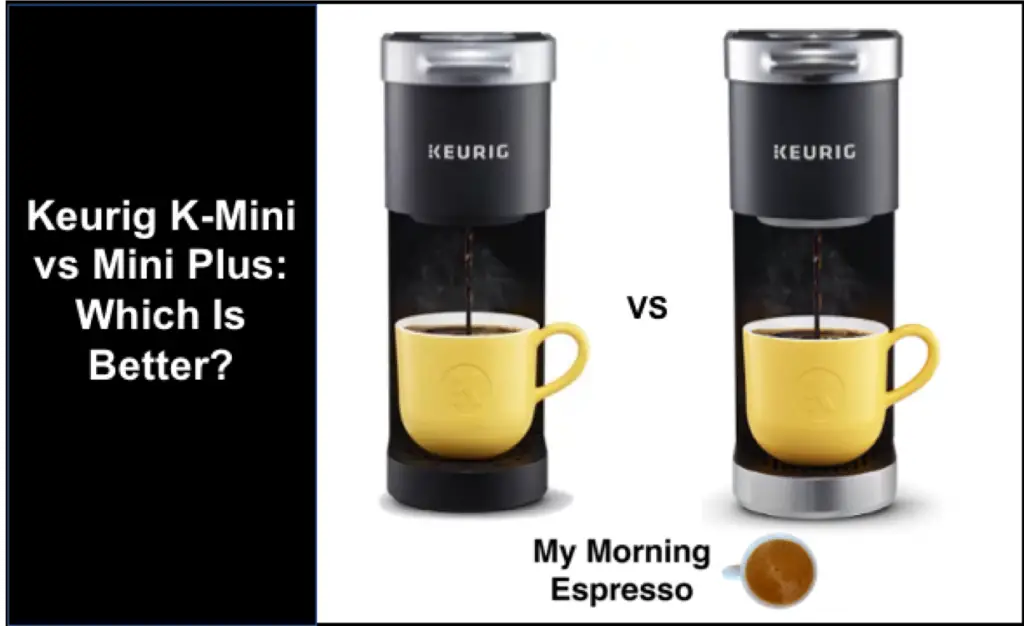 If you are in the market for a new Keurig machine, the K-Mini range is an attractive option with a relatively low price point and a small footprint. But as you are shopping for a Mini, you've probably noticed the that there are two different options available – the K-Mini and the K-Mini Plus. The Mini Plus is $20 more expensive than the regular Mini model. What are the differences between the Keurig Mini vs Mini Plus? The Plus has some extra features. Keep reading to learn what they are and decide if they are worth it to you.
Similarities Between K-Mini vs Mini Plus
Small footprint: Both products are exactly the same size. 12.1" H x 4.5" W x 11.3" D. The less than 5 inches width is a notable advantage of both models vs regular Keurig models. This makes either a good choice for people with limited kitchen counter space.
Coffee cup sizes: Both models can make a range of coffee sizes. You can brew either 6, 8, 10 or 12 oz of coffee from a single capsule.
Auto Off: Both the K-Mini and the Mini Plus have an auto off feature to save energy. The machine will automatically shut off 90 seconds after it finishes brewing. This cannot be disabled on either model.
Sustainably Made: Both models are made from planet-conscious materials. Essentially they both use less plastic than other Keurig models.
Cord Storage: The K-Mini and the Mini Plus both have a cord storage compartment. This is great if you need to transport your brewer, or if you just want to keep your counter looking tidy.
Travel mug compatible: Both models feature a removable drip tray so you can easily fit a 7″ travel mug under the coffee outlet.
Keurig Mini vs Mini Plus Key Differences
These are the four unique features you'll get for that extra $20 if you choose the K-Mini Plus vs the regular Keurig mini.
Removable Water Tank
Both the K-Mini and the K-Mini Plus have a water tank that it the same size. Both are a small, with a one cup max capacity. That mean's you'll need to refill it more often than a regular-sized Keurig. The key difference is that water reservoir on the K-Mini Plus is removable. That makes it easier to fill from your sink or refrigerator water filter. Since the regular K-Mini's tank cannot be removed, you'd have to fill it with fresh water from a mug or measuring cup. That's a bit less convenient. It's also easier to clean the removable Plus water tank since you bring it to the sink and wash it with warm soap water.
Strength Control
Just above the brew button, you'll see a little button labeled "strong" on the K-Mini Plus. The regular K-Mini doesn't have this feature. The strong button is a feature that enables the Mini Plus to brew a stronger, more intense cup of coffee. It brews the K-cup a bit differently which results in a fuller and bolder coffee.
Pod Storage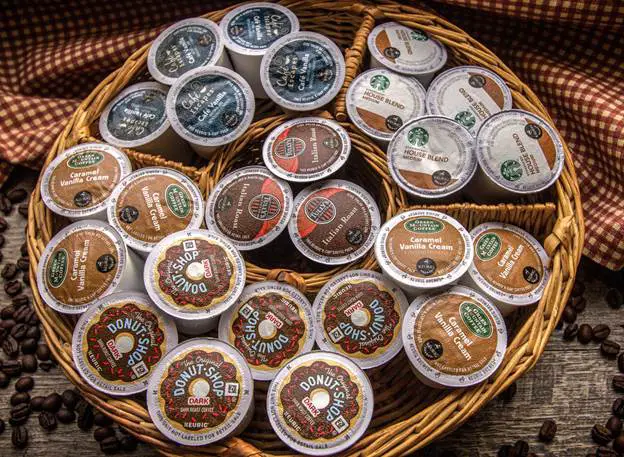 Only the K-Mini Plus has a compartment that slides out from under the coffee outlet that can hold up to 9 K-Cup pods. This is handy if you don't expect to buy too many K-cups at a time since they can be kept right there, ready for when you want to brew. You'll need to rely on external pod storage if you go for the regular Keurig Mini.
Color
The regular K-Mini only comes in 3 colors: Oasis, Studio Gray and Black. The Oasis is exclusive to the regular K-Mini. However, the K-Mini Plus comes in 2 additional colors to the standard gray and black: Evening Teal and Cardinal Red. If the look of your machine is something that is really important to you, this may be a difference that sways you to the either one of the two models.
Another design difference is that only the Plus features a metallic chrome accent along the drip tray and the base of the machine.
What About the Keurig K-Slim?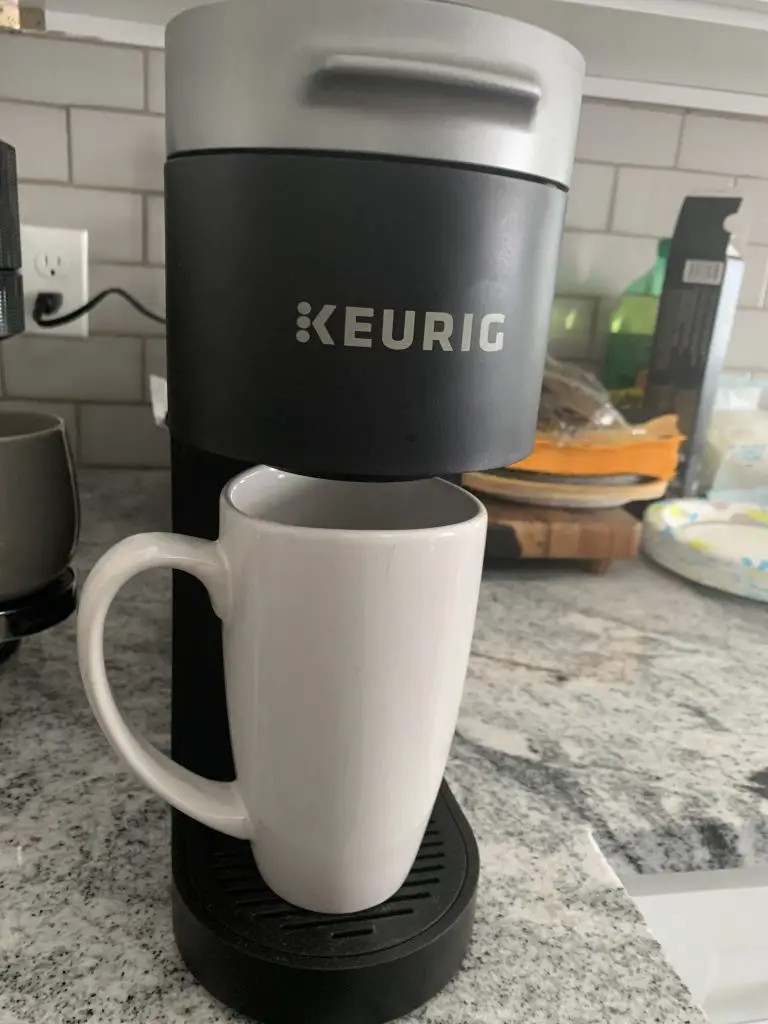 If you are looking for a Keurig with a small footprint, you may have also seen the Keurig K-Slim. What the difference between the K-Slim and the K-Mini? The biggest difference is that the K-Slim has a removable water tank. This makes it a bit easier to refill from the faucet or refrigerator filter. It also has Keurig's latest multistream technology for a better brewing experience. The downside is it typically costs about $30 more than the Mini.
get our latest guides, reviews, recipes and more for your coffee machine in your inbox
Thank you for subscribing. Check your email and confirm your subscription.
Something went wrong.