I may get commissions for purchases made through links in this post.
The Best Nespresso Machines For College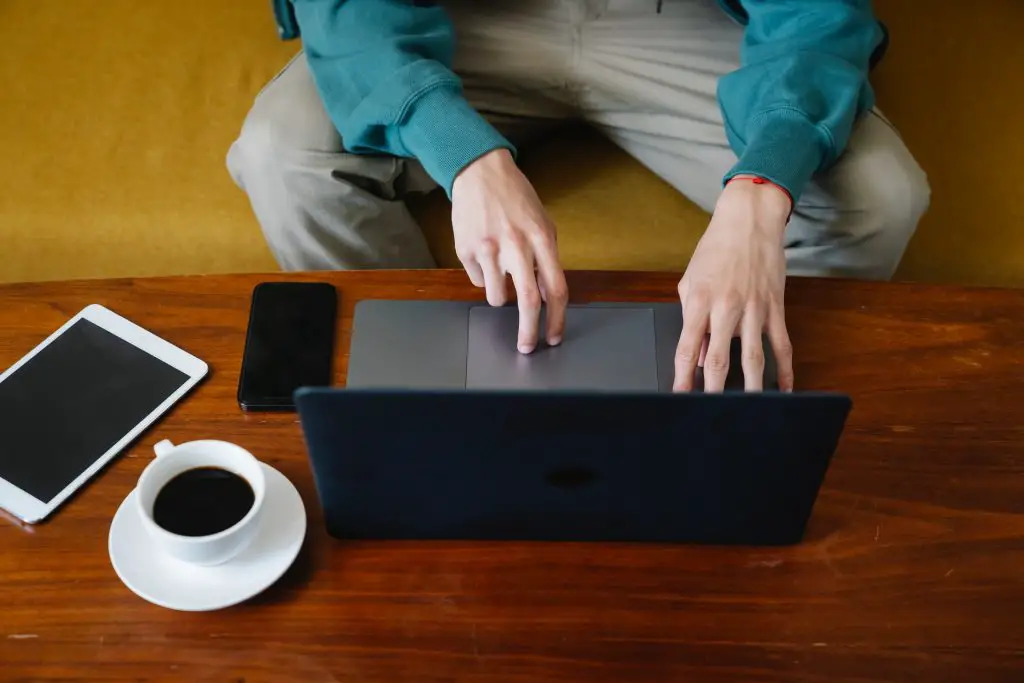 If you are looking for the best Nespresso machine for college, it is very important that you first understand the difference between the two Nespresso machine product lines. The type of Nespresso machine that is right for you will depend on the type of coffee you like to drink.
Nespresso Original Line machines brew only espresso pods. Espresso is a highly concentrated shot of coffee that is typically served in small shots. You can drink an espresso black when you need a quick boost of energy. However, espresso pours are also used to make milk-based coffee drinks like lattes, cappuccinos, macchiatos and flat whites.
On the other hand, Nespresso Vertuoline machines can make a wider range of beverages. While there are a handful of Vertuo espresso and double espresso pods, Vertuo machines can also make a traditional American 8 ounce or 12 ounce cup of coffee. If your go-to cup of joe is a regular coffee or if you like to mix it up every now and then between a regular coffee and an espresso-based drink, then the Vertuoline should be your pick for a college coffee maker.
Best Vertuo Nespresso Machine for College
There are two entry level Nespresso Vertuoline machines that are great coffee makers for college. Both are compact and perfect for small-space college living. They can brew coffee and espresso.
VertuoPlus
The VertuoPlus is the newer of two Vertuo models we recommend for college. It features a water tank with adjustable placement so you can optimize your living space. Dimensions are 8.7 in. wide x 12.7 in. deep x 12.8 in high.
The VertuoPlus takes 20 seconds to heat up. The capsule container holds 10 used capsules before needing to be emptied.
Vertuo
This is the original Vertuo model, released in 2014. Even though it is an older model, there are three key differences vs the VertuoPlus that may make it a better choice for your college experience:
It has a slightly smaller footprint than the VertuoPlus, but the water tank is not moveable. Dimensions are 8.32 in wide x 11.91 in deep x 11.93 in high.
The Vertuo heats up in 15 seconds, which is 5 seconds faster than the VertuoPlus.
It also holds 13 used pods vs the VertuoPlus's capacity of 10, so it will require emptying less frequently.
If you want a more in depth review of the Vertuo models, check out our full guide to what Nespresso machine to buy.
The Best Vertuo Nespresso Pods For College
Once you've picked your Nespresso Vertuo machine, you'll want to stock up on some pods so you don't run out when you need a morning or late-night boost.
If you are looking for pods with a higher caffeine levels, you'll want to get some Double Espresso or Gran Lungo pods.
Double Vertuo espresso pods will have less than 200 mg of caffeine.

Gran Lungo Vertuo capsules make a larger 5 oz cup of espresso that will have between 120 and 200 mg of caffeine.
For pods with a more moderate caffeine level, pick a coffee capsule or a single espresso pod.
Standard Vertuo coffee capsules will contain between 130 and 200 mg of caffeine.

Single Vertuo espresso pods will have somewhere between 60 and 150 mg of caffeine.
If you want to learn more about each of these Nespresso Vertuo pods, check out our guide to the most popular Vertuo capsules on Amazon.
Best Nespresso Original Machines for a College Dorm
There are two entry level Nespresso Original machines that are compact and perfect for college dorm living. Both machines can only brew pods for espresso drinks.
Nespresso Pixie
The Pixie is a compact single serve coffee maker with a premium industrial aluminum design. It can make a 1.35 oz espresso or a 5 oz lungo.
The machine heats up in just 25 seconds. It uses a 19 bar pump pressure system to brew the espresso. That means the Pixie will make a high quality coffee each time with just the push of a button.
Nespresso Essenza Mini
The Essenza Mini is the newest and most compact Nespresso espresso maker. It can make a 1.35 oz espresso or a 5 oz lungo and has the same brewing power as the Pixie. However, compared to the Pixie, the water reservoir, drip tray and capsule drawer have less capacity. That means the Essenza Mini will require a bit more frequent clean up than the Pixie.
Looking for other Original Nespresso machine options? See how the other Original line models compare.
The Best Original Nespresso Pods For Late Night Study Sessions
Once you decided on your Nespresso Original machine, it's time to stock up on espresso pods.
Palermo Kazaar
Palermo Kazaar contains 125 mg of caffeine, which is nearly double that of other Nespresso Original pods. That's why this is a popular Nespresso capsule for college students who need some help getting through a long night of work. Kazaar has a spicy aroma that is rich in notes of roasted wood and pepper.
Other popular pods for Nespresso Original machines are Ristretto Italiano, Firenze Arpeggio, Roma and Genova Livanto. Ristretto and Firenze are both dark roasts. Roma and Genova Livanto are both medium roasts.
Ristretto Italiano is a strong and powerful espresso that is inspired by Italy's coffee culture. You will experience a mix of fruity notes and a hint of acidity as you sip this blend. Brew it as an espresso or a ristretto.
Firenze Arpeggio is a dense espresso with bold roasted and cocoa notes. You'll get a nice crema atop the espresso giving it a creamy and velvety texture.
Roma combines deep roasted notes with just a hint of acidity. It is powerful while still mild, with woody and cereal aromatic notes.
Genova Livanto has a caramelized, toasted cereal notes. It has the delicate aroma and rounded mouthfeel that is representative of coffee from Northern Italy.
If you are having trouble deciding, these 4 popular options are also available in a variety pack. It also has a 5th flavor, Capriccio, which is a light roast.
get our latest guides, reviews, recipes and more for your coffee machine in your inbox
Thank you for subscribing. Check your email and confirm your subscription.
Something went wrong.