I may get commissions for purchases made through links in this post.
The Best Hot Chocolate K Cup Pods of 2023
Keurigs offer an incredible level of convenience. Whether you rely on the machine for your morning routine or use it as one of your many tools in your home cafe, there's no shortage of great ways to use a Keurig coffee maker. One great way to use your Keurig machine is to make delicious glasses of hot chocolate. When you purchase the right K Cup pods, making a warm and rich glass of hot cocoa is simple. Here are the best hot chocolate K Cup pods of 2023.
While Starbucks is generally known for its delicious and convenient coffees, it's not just caffeinated beverages they specialize in. One of the best brands of hot chocolate K Cup pods you can buy is the Starbucks brand. These K Cups are made with real cocoa and non-fat milk, ensuring a deliciously complex and rich cup of hot cocoa with each pod. To add a touch of extra sweetness to your Starbucks hot cocoa, you can also add a dash of creamer.
It's never fun to have a watery cup of hot chocolate. Luckily, many brands that produce hot chocolate K Cup pods focus on making their hot chocolate just as rich and creamy as it would be with the powder packet. Nestle Carnation is one of the best brands to consider if you want a rich and deep cup of hot chocolate. Each K Cup pod produces a perfectly rich and mellow cup of hot chocolate that will keep you cozy on the coldest days.
It's easy to enjoy the same cup of creamy, chocolatey milk chocolate every day — but enjoying your hot cocoa with a variety of flavors can make the experience ten times better. The best hot cocoa to select if you're looking for different flavors is the Crazy Cups Seasonal Premium Hot Chocolate K Cup Pods. This pack of 20 includes 6 unique hot chocolate flavors, including Molten Chocolate Souffle, Peanut Butter in a Cup, Dulce de Leche, Salted Caramel and the brand new Red Velvet. Yum!
Finding a hot chocolate K Cup that suits your dietary needs can be difficult, considering that most varieties of hot chocolate contain dairy. Luckily, there are options to suit any diet. One of the best options for avoiding dairy is You Won't Believe It's Parve! Hot Chocolate K Cups. These K Cups offer the same richness and creaminess as their dairy counterparts, without any unwanted ingredients. Adding a touch of your favorite dairy-free creamer can make these tasty K Cups even more decadent to enjoy — just avoid adding the non-dairy milk to the Keurig itself.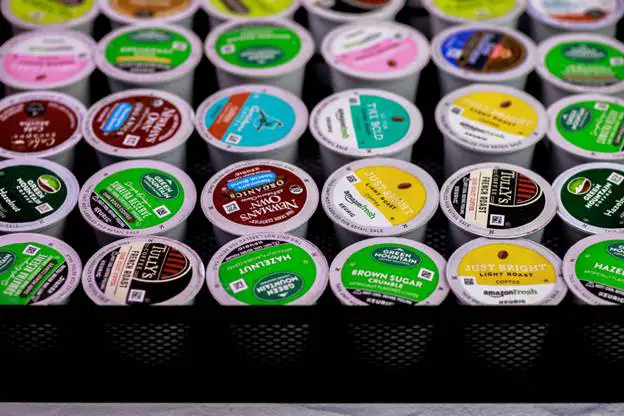 Looking for a little south of the border flavor when it comes to your hot chocolate? Look no further than Brooklyn Beans Mexican Cocoa Hot Chocolate Pods! Since cocoa was first prepared in Mexico as a drink, Brooklyn Beans thought it was only suiting to create a Mexican themed pack. This pack of 40 includes classic milk chocolate, exotic dark chocolate, spicy mexican, fun caramel, perfectly peanut-buttery, and classic marshmallow flavors!
While most hot chocolate K Cup pods are developed with sweet tooths in mind, there are alternatives for everyone. One of the best hot chocolate k cup pods for people who enjoy rich, dark, and complex flavors is Cafe Escapes dark chocolate hot cocoa. These hot chocolate pods are affordable while offering an indulgent and decadent treat with every pod you use. Each pod produces a cup of hot cocoa that will accentuate and highlight the complex flavors of real chocolate — and you'll thank yourself for allowing yourself to enjoy them.
You've probably had Swiss Miss milk chocolate hot cocoa before, and it's safe to say that your kids have probably enjoyed the treat, too. This brand of hot cocoa is practically a signature part of childhood, and there's no better way to elevate the experience than using your Keurig to create a perfectly crafted cup of hot chocolate. These K Cup pods are affordable and offer a deliciously light and creamy flavor, making them an excellent option for families.
While affordable options are always worth considering, treating yourself is sometimes just worth it. If you love having the occasional cup of hot chocolate, there's no better way to treat yourself than by purchasing Dunkin' milk chocolate hot cocoa K Cup pods. These pods are extremely rich and flavorful and stand out for their bold and full-bodied flavor against many other brands. They offer a mild and sweet profile that's perfect for kids and adults alike to enjoy.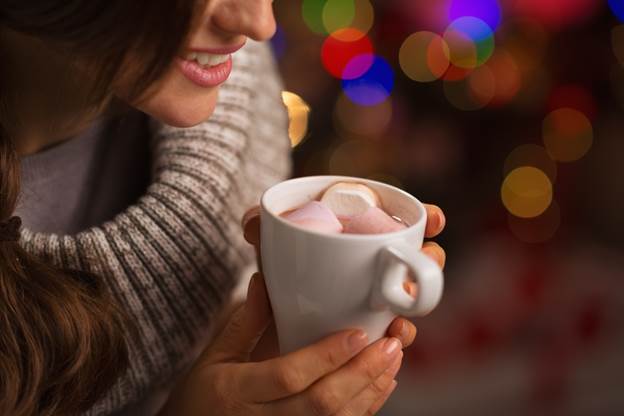 There's no doubt that hot chocolate is one of the most signature parts of each holiday season. Deliciously minty candy canes usually complement the rich and full-bodied drink. Unfortunately, making a delicious cup of minty hot chocolate in the same way throughout the rest of the year can be difficult. Using Swiss Miss peppermint hot cocoa K Cup pods is the perfect solution. These Swiss Miss hot cocoa pods are perfectly crafted, with the sweet and decadent flavor you know and love, complemented by the sharp peppermint flavor.
Enjoy a Delicious Cup of Hot Chocolate
Now that you've had a chance to read about the best K Cup pod varieties for making hot chocolate, all that's left to do is purchase the type that best suits your tastes. No matter what variety you pick, you'll thank yourself for trying such a decadent treat.
get our latest guides, reviews, recipes and more for your coffee machine in your inbox
Thank you for subscribing. Check your email and confirm your subscription.
Something went wrong.