I may get commissions for purchases made through links in this post.
Nespresso Pixie vs CitiZ: The Complete Guide (2023)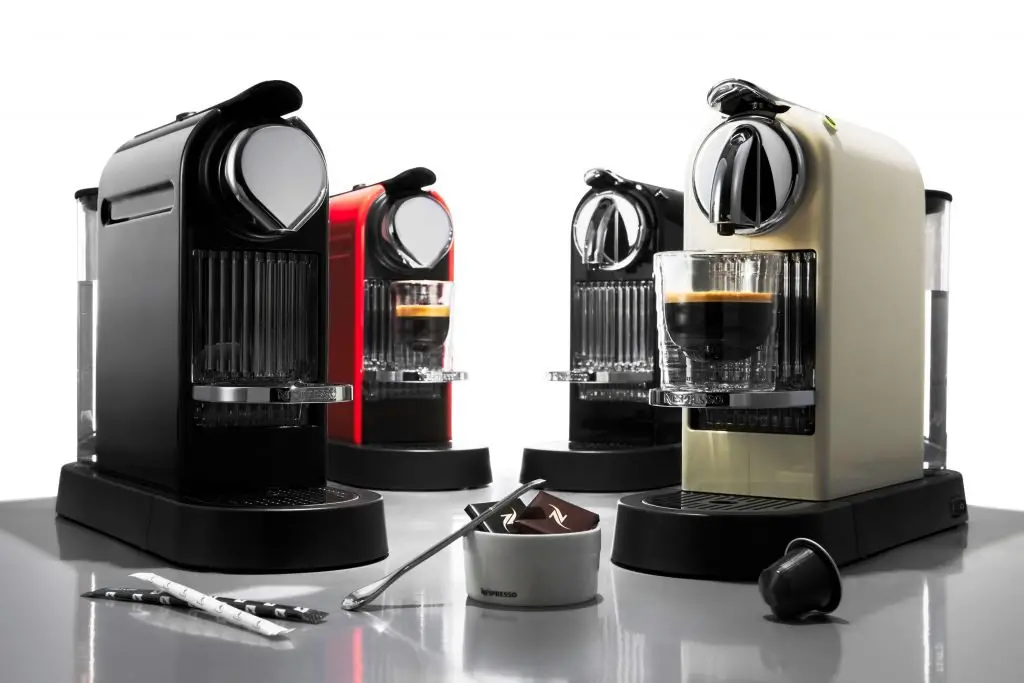 The Pixie and CitiZ are part of Nespresso's Original line. Unlike the Vertuoline models, these machines only brew espresso. Espresso is a concentrated shot of coffee, just over an ounce in size. It's used to make drinks like lattes and cappuccinos. If you are looking for a Nespresso espresso machine at an affordable price, you are probably trying to figure out which is best for you between the Nespresso Pixie vs CitiZ. Keep reading to learn how these two Nespresso machines compare.
Nespresso Pixie vs CitiZ Summary
I'll dive into all of the differences in specs for these two models below, but the key takeaway is that the CitiZ, and Pixie are very similar machines. They are both reliable and make exactly the same high quality espresso despite the difference in price. The big difference is going to be the design and style. Design is a highly personal choice and matters more for some people than others.
| Model | This is the best Nespresso machine for… |
| --- | --- |
| CitiZ | modern design lovers with ample counter space |
| Pixie | retro design enthusiasts |
Nespresso Pixie vs CitiZ Drink Options
Espresso & Lungo Pods
There is no difference between the Nespresso Pixie vs Citiz in terms of drink sizes or pod selections. Both machines brew two different pod sizes (1.35 oz espresso and 3.7 oz lungo) using the same exact 19 bar pressure system. That means you'll get the same, great tasting espresso no matter which one you pick. Official pods are available from Nespresso and Starbucks, but you can also find store brand pods at retailers near you, including Target and Trader Joe's.
Milk Frothing For Lattes & Cappuccinos
While you can drink espresso black, most people buying a Nespresso want to be able to make lattes and cappuccinos. To do that, you'll need an something that can steam and froth milk since neither the Pixie, nor CitiZ have this capability built in. You can buy the Aeroccino milk frother separately or in a bundle with your brewer. I find the Aeroccino very easy to use and clean.
Americanos & Hot Water
If you regularly like to drink an americano, you may value this convenience, though I find it pretty easy to make an americano with any Original Nespresso. It is easy to get hot water from both of these machines.
Both models will allow you to easily program a custom shot size if you want to extract more or less from each pod. I personally don't recommend this, but if it tastes good to you then great. You can always reset your machine to go back to the default sizes.
Regular Coffee
Note that you cannot make regular coffee with either of these models. If you want to be able to brew both coffee and espresso, you should buy a Nespresso Vertuo.
Nespresso Pixie vs CitiZ Specs
Power And Speed
There is not much of a difference in the power rating across the CitiZ and Pixie models. Both heat up in about 25 seconds. They will both take about 30 seconds to brew a pod.
| | | |
| --- | --- | --- |
| | CitiZ | Pixie |
| Heating Power Rating | 1260 watts | 1150-1260 watts |
Machine Size
After design, size is probably the next biggest difference between the Pixie and CitiZ. The CitiZ has a larger footprint and weighs the most.
| | | |
| --- | --- | --- |
| | CitiZ | Pixie |
| Dimensions (WxDxH) | 8.6 x 14.6 x 10.9 in | 4.4 x 12.8 x 9.3 in |
| Weight | 8.9 lbs | 6.6 lbs |
Water Tank And Used Capsule Container Care And Maintenance
The most frequent caring for my Nespresso that I do a few times a week involves cleaning and refilling the water tank and emptying the used capsule container. The bigger the water tank and used capsule container, the less often you will need to attend to them. The CitiZ has a larger water reservoir vs the Pixie, but the CitiZ holds fewer used pods. The Pixie has a red light alert that tells you when the water tank is empty.
| | | |
| --- | --- | --- |
| | CitiZ | Pixie |
| Water Tank Size | 33.8 fl oz | 24 fl oz |
| Used Capsule Capacity | 9 pods | 11 pods |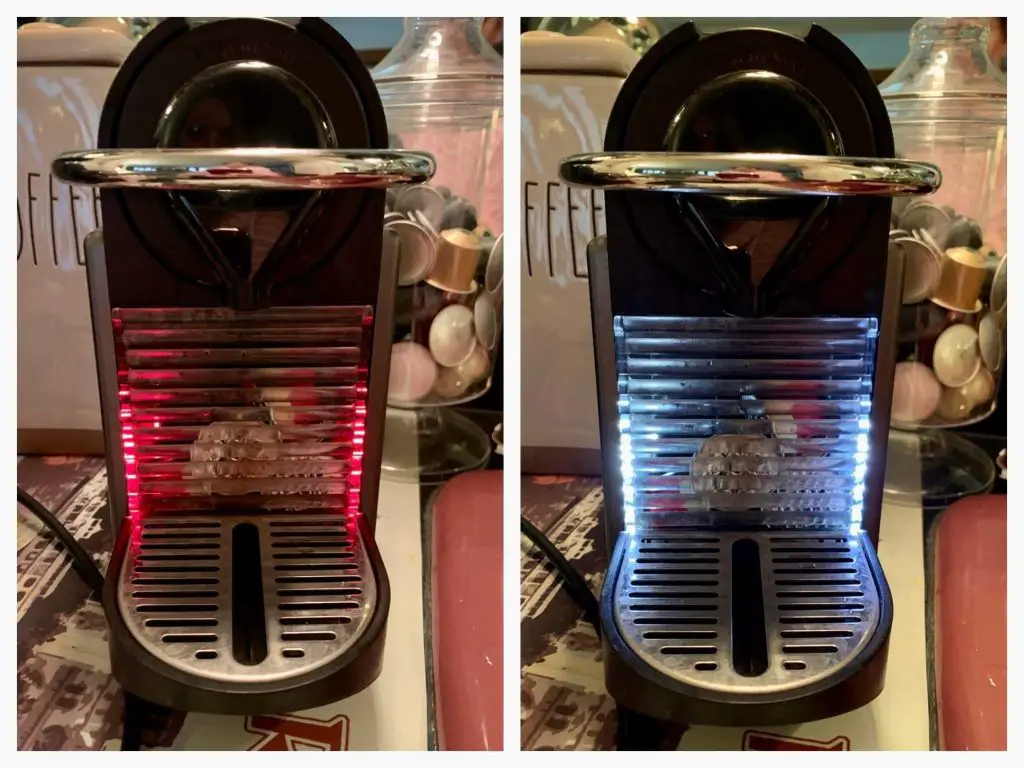 Breville vs De'Longhi Pixie and CitiZ
As you are browsing stores, you will likely see two of each of the models listed above. One will be made by De'Longhi and the other by Breville. Both are Nespresso manufacturing partners. The differences between De'Longhi and Breville are mostly minor design details. The "guts" inside the units are the same and designed by Nespresso. Unless you have a really strong design preference, I suggest you pick the model you want and then buy whichever one is cheaper.
Still unsure about Nespresso?
If you are still on the fence about buying one of these machines, you can read more about why I think a Nespresso is worth it or learn more about the other models out there.
get our latest guides, reviews, recipes and more for your coffee machine in your inbox
Thank you for subscribing. Check your email and confirm your subscription.
Something went wrong.