I may get commissions for purchases made through links in this post.
Nespresso Vertuo vs Original: The Most Important Differences You Need To Know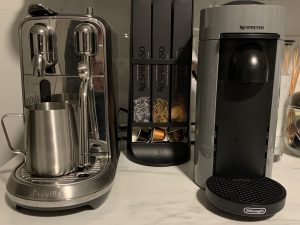 If you just started shopping for a Nespresso, you might be confused by all of the models. What is the difference between Nespresso Vertuo vs Original machines? I'm glad you are here because these two lines are very different! Understanding how they differ before you buy makes it more likely that you will be happy with your choice. Keep reading to learn more.
The #1 Most Important Nespresso Vertuo vs Original Difference: Espresso or Coffee?
The most important factor when deciding between a Nespresso Vertuoline vs classic Original machine is the type of coffee you like drink.
The Nespresso Original line models brew only espresso pods. Espresso is a highly concentrated coffee served in small shots. Espresso is the only type of coffee that can be used to make drinks like lattes, macchiatos, cappuccinos, americanos and flat whites. If you want to be able to make these at home, you need to be able to brew espresso. Both models can do that!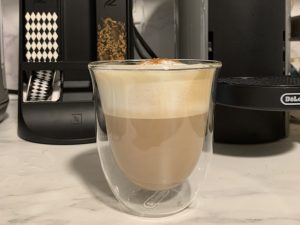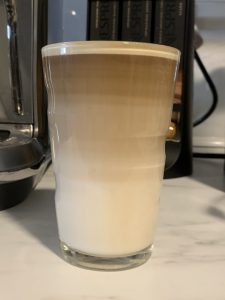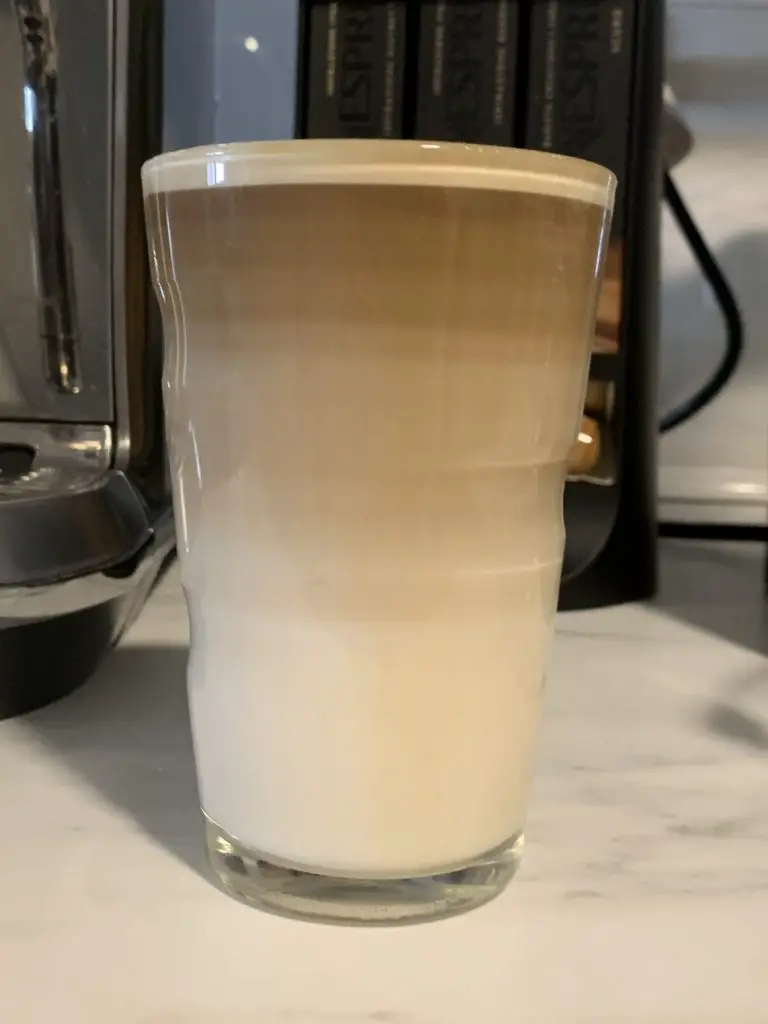 However, the Vertuo line can also make larger pod sizes. There's a traditional American 8 oz coffee. There will also likely be new 14 oz coffee pods at some point this year; the original XL pods were discontinued at the end of 2021. The Vertuo Next model can even make an 18 oz carafe of coffee for when you need to serve several people.
Pick a Vertuo if your morning drink is a regular coffee or if you enjoy both coffee and espresso-based drinks. If you are only interested in espresso, you'll have more options and better espresso with a classic Original model. Keep reading to learn why.
Nespresso Vertuo vs Original Differences In Features
Brewing Technology
Purists will say that Original models will make a better shot of espresso than Vertuo models. That's because they use a different brewing tech.
The classic Original line brews using a 19-bar high pressure pump system. Manual and semi-automatic espresso machines also use a high pressure system to extract the coffee. That means that the Original line makes a really authentic espresso. The 19 bars of pressure enable classic Original machines to extract the full flavor and aroma from the beans at the ideal temperature.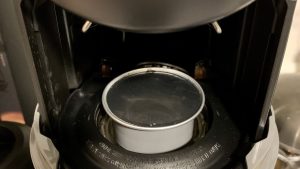 In contrast, the Vertuoline uses a new centrifusion technology. It makes many holes in a pod all around the edge and then fills the pod with hot water. The Vertuo then spins the pod around at high speeds to extract the coffee. The coffee then flows into your cup.
So an espresso from an Original model will be more authentic vs one made from a Vertuo machine. But is a Vertuo espresso bad? I have both models and use them to make espresso. I enjoy them both. However, I think the espresso made by my Original model is a bit hotter. If you prefer to drink iced lattes, this might not matter to you.
Milk Frothing & Steaming Functionality
If you like lattes and cappuccinos, you'll need to be able to steam and froth milk. Only the higher end Original models like the Creatista and Lattissima will have milk heating built in. If you get a Vertuo or a more basic Original model, you will need to get a frother accessory. Nespresso sells two milk frothers, the Aeroccino 3 and 4. They are super easy to use to to make both hot and cold drinks.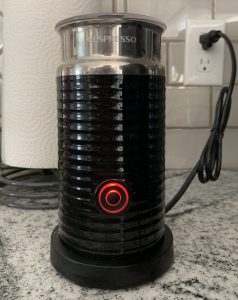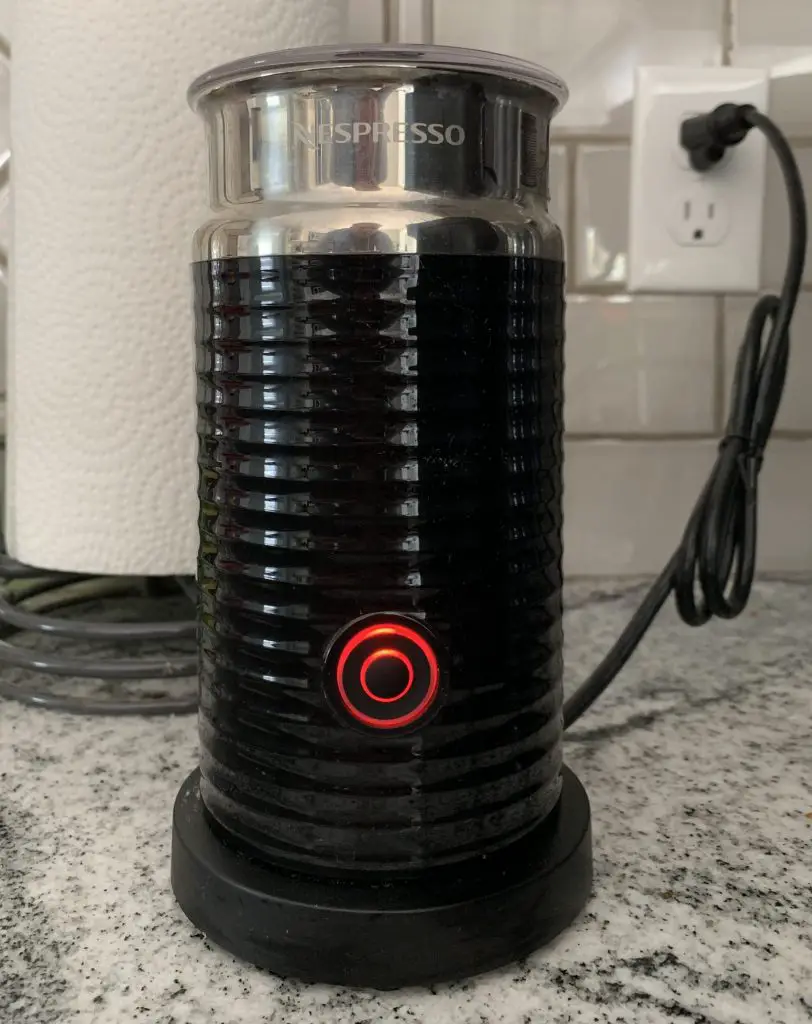 How Do Vertuo And Original Machine Prices Compare?
Nespresso Vertuo models that brew both coffee and espresso are a little bit more expensive vs the basic Original brewers. The suggested retail price is around $180 to $209 for Vertuo models. However, you can sometimes find them on sale for as low as $130.
There is a much bigger range in price for the Original line. There are some higher end ones that have more advanced features. These include built-in milk frothing and an extra year of warranty coverage. The Creatista and Lattissima models, for example, can sell for $400 to $600. But there are more affordable options with the basic functionality you need to brew great espresso. The Essenza Mini and the Pixie are both popular. You can find one for $150 to $200. However, you may want to spend a bit more to get a bundle with the frother.
Nespresso Vertuo vs Original Pods
Selection
If you like espresso drinks, you'll find more variety with Nespresso Original than the Vertuo models. There are 38 different espresso pods for the Original line. There is a wide range of both intensity levels and caffeine levels to pick from. In contrast, there are only 14 espresso pods for Vertuo (some single and some double shots).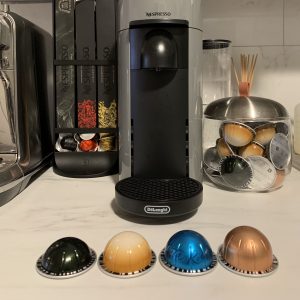 The Vertuoline machines have plenty of coffee pods (at least for me). There are 17 eight oz coffee pods here in the US. Plus, rumor has it that Nespresso will be re-launching its fourteen oz alto XL pods sometime in 2023. If that is not enough variety for you, you may want to consider Keurig vs Nespresso. You won't be able to make espresso with Keurig, but you'll have many more coffees to choose from. Remember, there are ZERO coffee pods for the Original line.
Prices
Unfortunately, Nespresso just raised the prices for both espresso and coffee pods around the world. Here are the latest US cost per pod reflecting the price increase at the start of 2023. No matter what model you choose, the pods only come in 10-packs. So for budgeting purposes, you should take the cost per pod below and multiply by 10 to get to the cost of the sleeve.
Original
Single espresso pods: starting at $0.80
Lungo pods: $0.85
Vertuo
Single espresso pods: $0.98 – $1.05
Double espresso pods: $1.15
Gran lungo pods: $1.15 – 1.20
Coffee pods: $1.25 – $1.40
Carafe pods (Next only): $1.65
You'll see that the single espresso pods are cheaper for the Original line vs the Vertuo line. That's another reason why espresso drinkers are usually better off with an Original. However, you'll notice that the Vertuo double espresso pod is a great value vs two Original espresso pods. You'd save 40 cents if you use a single Vertuo double instead of two Original singles. Keep this in mind if you tend to make larger espresso drinks.
You cannot use Original pods in a Vertuo machine or vice versa. You also should avoid using pods twice to try to save money. You'll end up with a drink that tastes bitter or burnt.
3rd Party Compatible Pods
Other than Nespresso pods, you'll only be able to find Vertuo Pods by Starbucks. These tend to be slightly more expensive than the Nespresso capsules. There are no other third party Vertuoline capsules. There likely won't be until around 2030 when a patent on the Vertuo pod design expires.
In contrast, you can find lots of compatible capsules for the Original line. There are Starbucks pods, but also many other brands like Peet's and Lavazza. Many stores like Target, Williams-Sonoma and even Trader Joe's make their own version of these pods too. That makes it convenient if you are trying to figure out where to buy pods close to you.
My Nespresso Machine Picks
I think buying a Nespresso is definitely worth it. I have both the Original and Vertuo. My Original is the Creatista Plus. It looks great on the counter and I love how easy it is to make lattes. It's expensive though. A family member has the Essenza Mini with the frother. I get to use that when I visit them. It makes great drinks. I highly recommend both! See my related posts for an in-depth review of the Creatista Plus and the Essenza Mini. You can also see my other post on what Nespresso to buy and which Nespresso machines I think are best.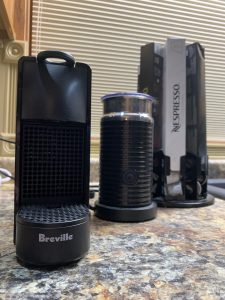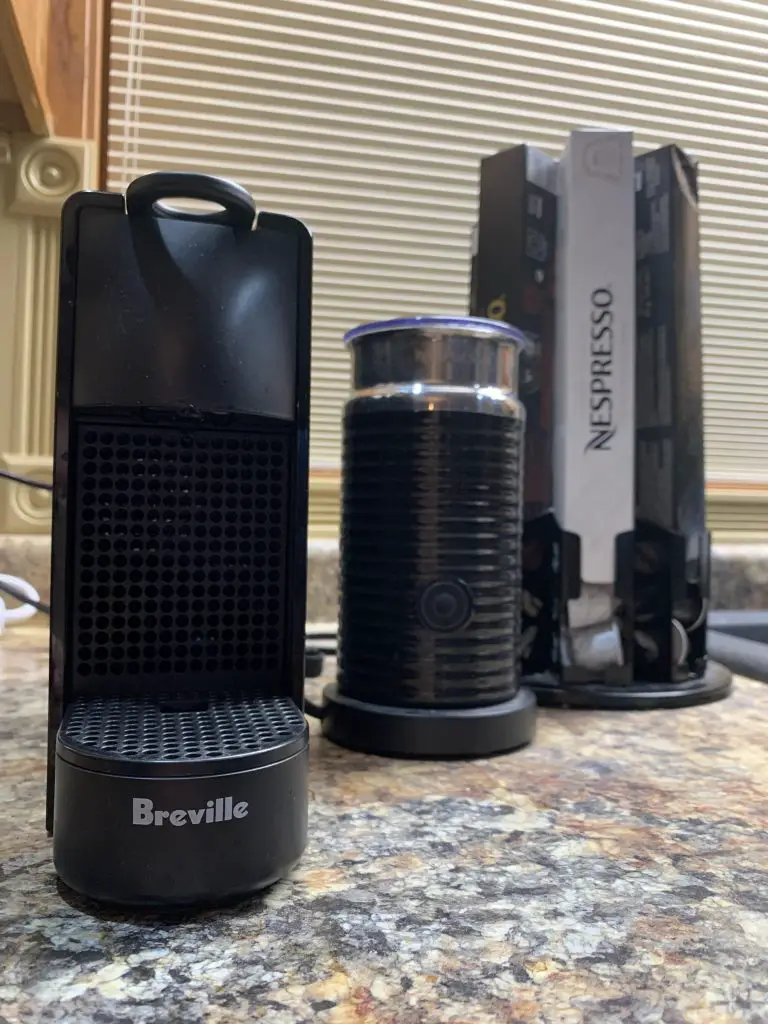 Have you decided that a Vertuo is right for you? If so, avoid the Vertuo Next no matter how good of a price you find. Lots of owners complain about the reliability of the Next. You will be better off buying any of the other three models: the Evoluo, Vertuo or VertuoPlus. I've had the VertuoPlus since the end of 2021. I have been very happy with it so far.
When you are shopping, don't worry about the Breville vs De'Longhi names. Both are official manufacturing partners. Nespresso designs the core tech, Breville and De'Longhi only design the exterior. Functionality and reliability is the same. The only difference is design. I would pick the cheaper one unless you have a really strong design preference.
get our latest guides, reviews, recipes and more for your coffee machine in your inbox
Thank you for subscribing. Check your email and confirm your subscription.
Something went wrong.